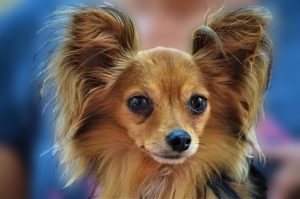 NAME: Etalon Veka Russkaia Dusha
NICKNAME: Prinz
BORN: 03/03/12
WEIGHT: 1,8 kg
HEIGHT: 24 sm
COLOUR: Red & Black. Long coat
TITLES:
INTERCHAMPION, Champion of Spain, Super Champion of Spain, Champion of Russian, Champion RKF(RUSSIA), Champion of Belarus,Champion of Poland
Champion of Lituania, Winner of the German, French and Spanish Championships.

Descripción de juez Romanovskaya Tatjana (Belarus): Con buen tomaño y el hueso.compacto, línea de espalda recta, bonita cabeza, correctas orejas, bonito pelo. Exelente pigmento. Buena longitud y forma del morro. Forma corecta de la caja torácica. Un poco recto en los hombros. Movimentos harmónicos y estables.
PEDIGREE

CH..Blr,Bred.


Damsiy Kapriz Edelweis
Lutik
Luk
Igrushka
Damskiy Kapriz
CH.Rus,Grand,RKF.
Bantik iz Armii Ljubvi
.Knora iz Divnogo Sna
Rada Argolopolic

CH.Blr.,Rus.


Cherchel iz Armii Ljubvi

CH.Rus,RKF,Club.


Lovelas iz Armii Ljubvi.
Ovsjanochka iz Armii Ljubvi

CH Blr.


Zhemchuzhinka

CH..Blr,Breed.


Yakob Suzorie ot Elen

CH.Blr,Breed.


Muftochka iz Multi Pulti